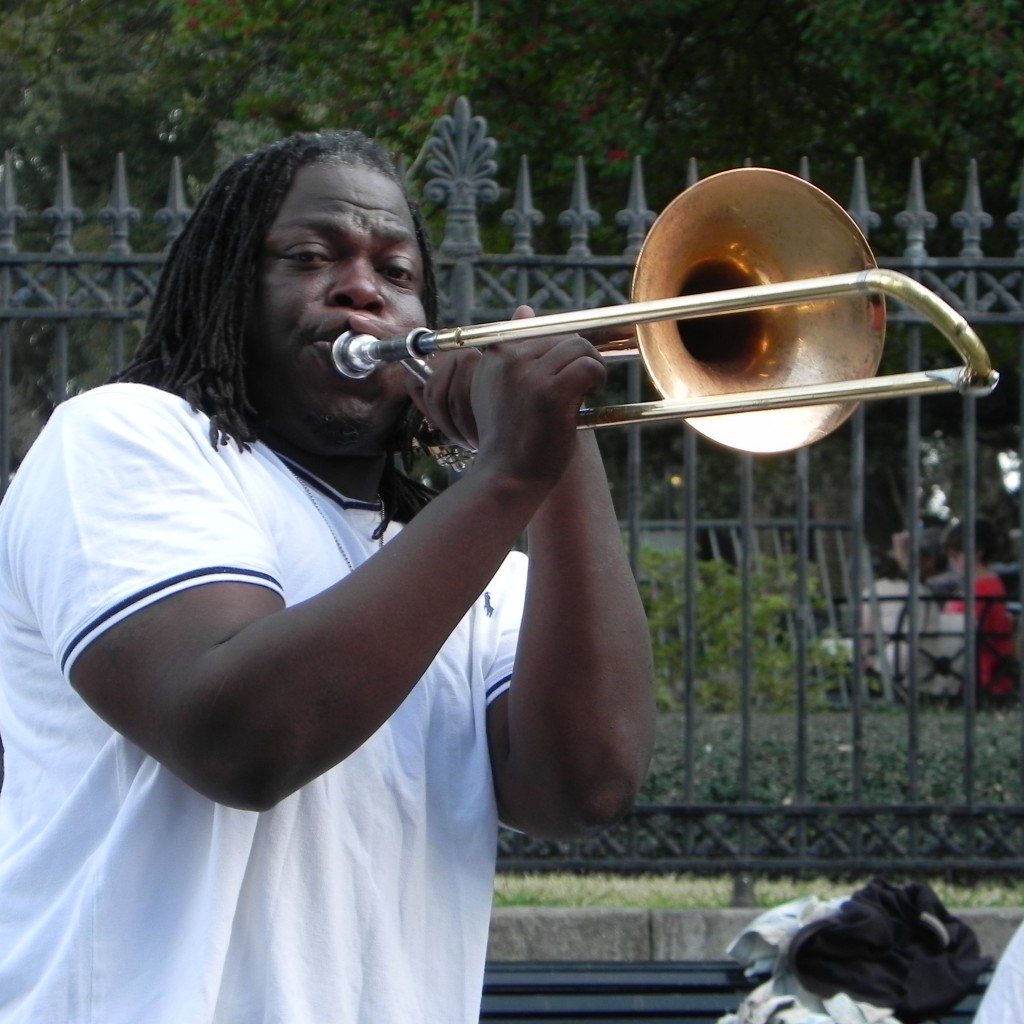 I spent the last few days in New Orleans poking around old haunts from my last extended reporting visits there in 2006 and 2007. As usual, I stayed in the French Quarter, which, despite the hard times New Orleans has been through, remains as lively as ever – and a favorite stalking place for street musicians and artists. Here's some of what I saw and heard.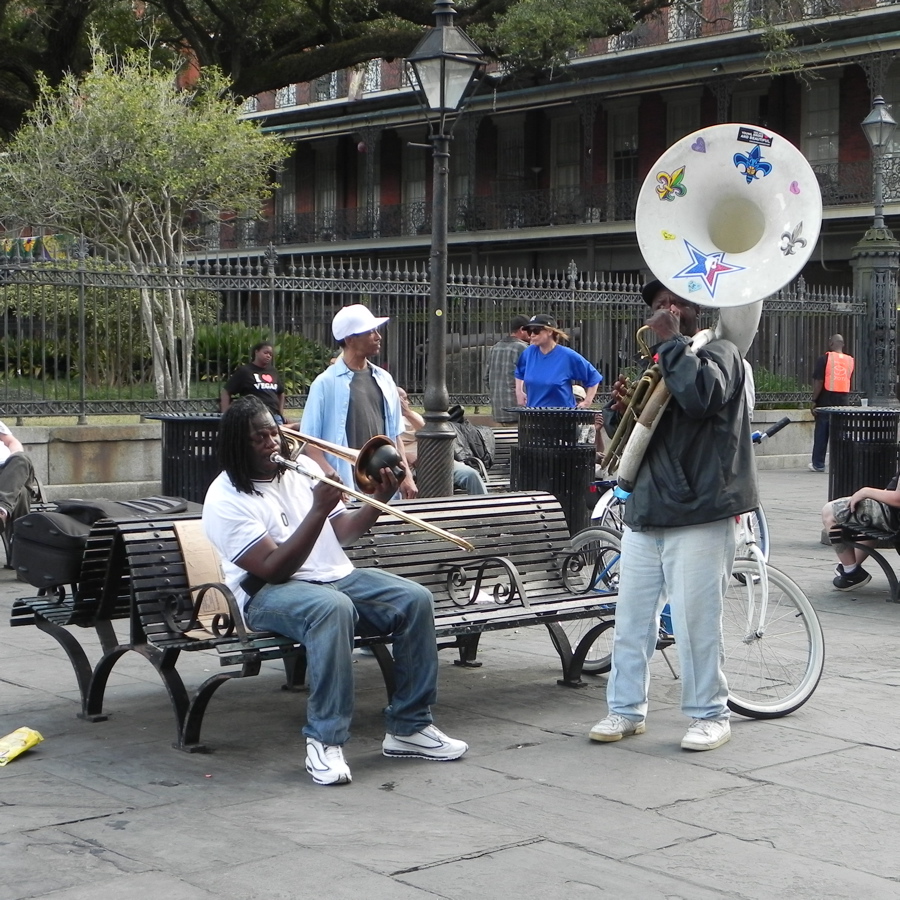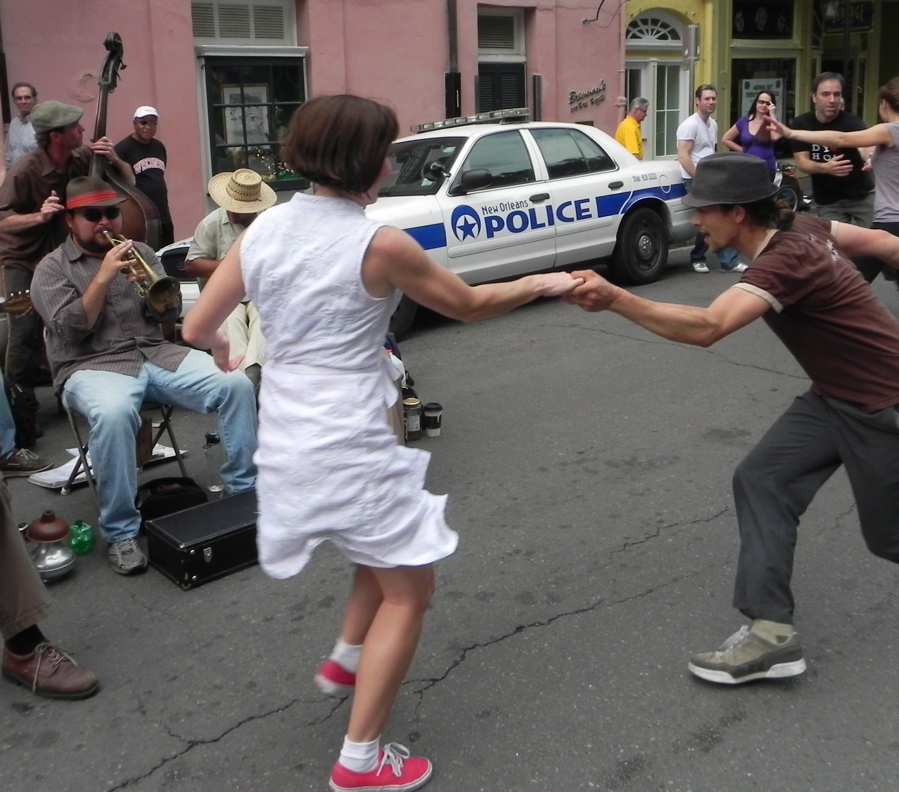 Playing and dancing on Royal Street.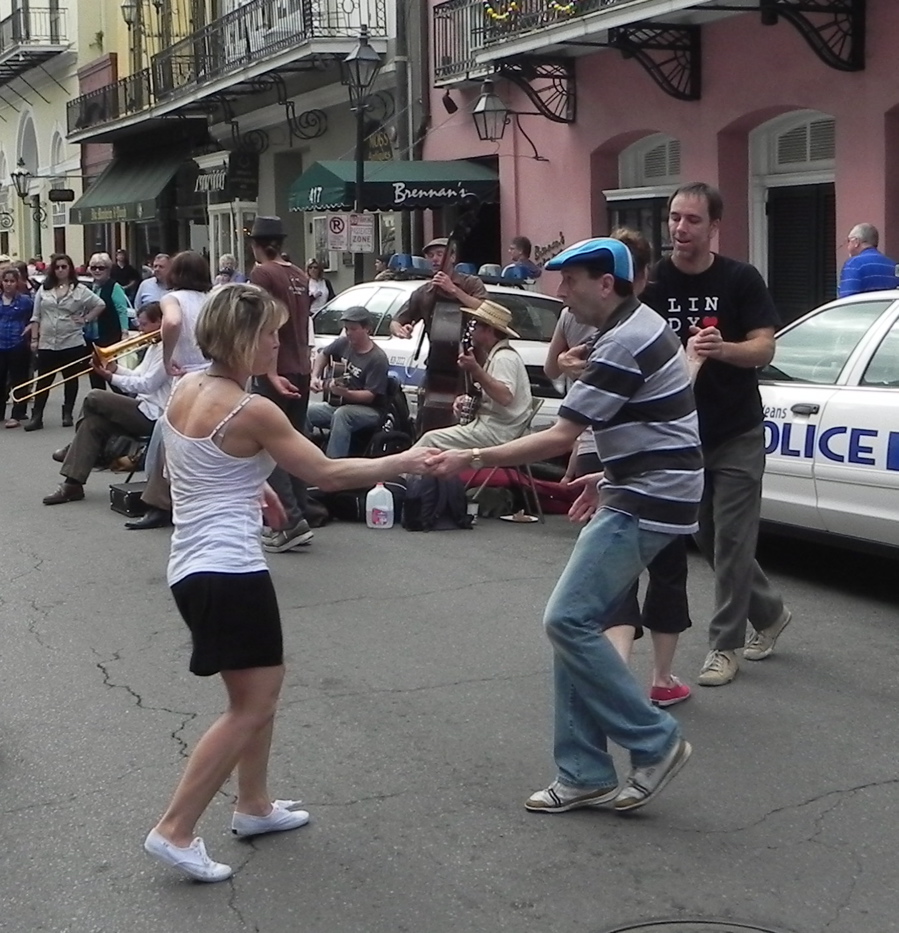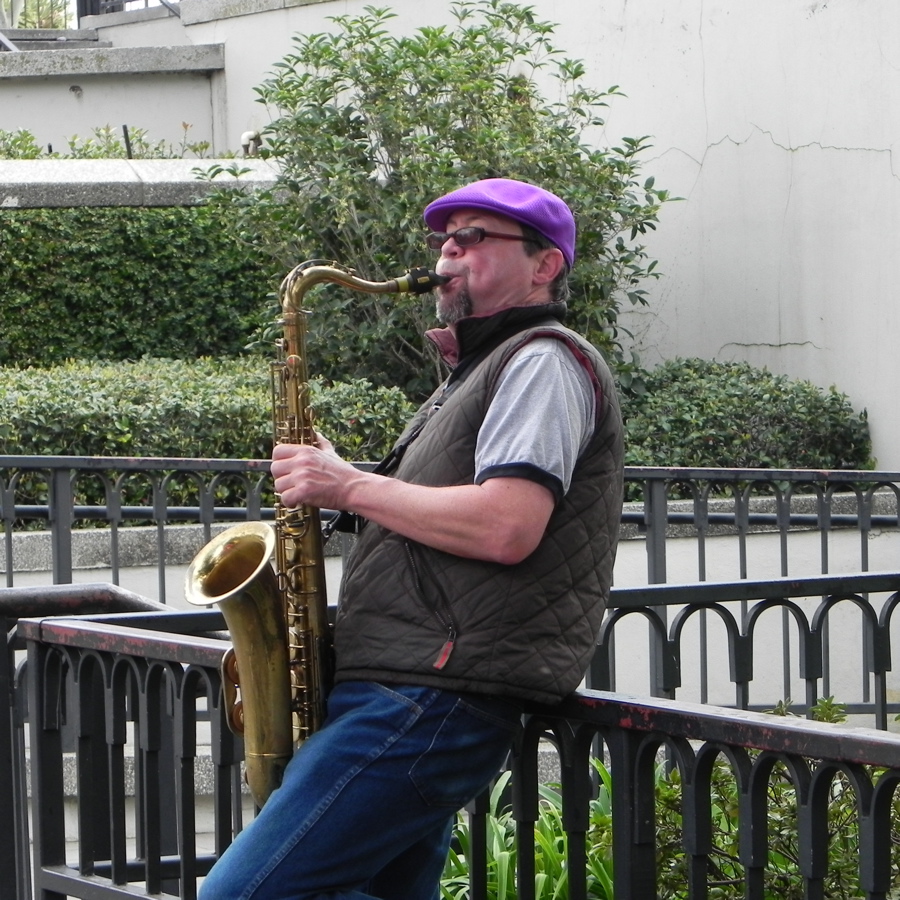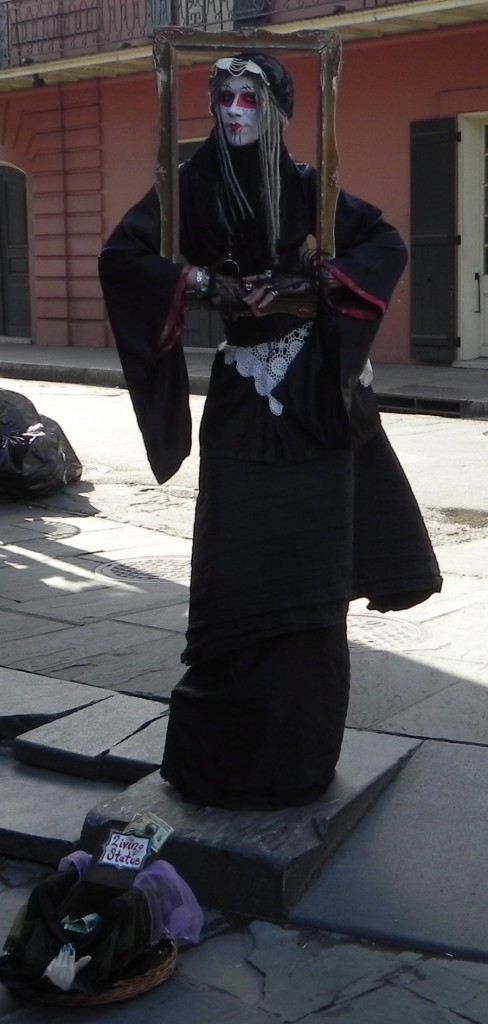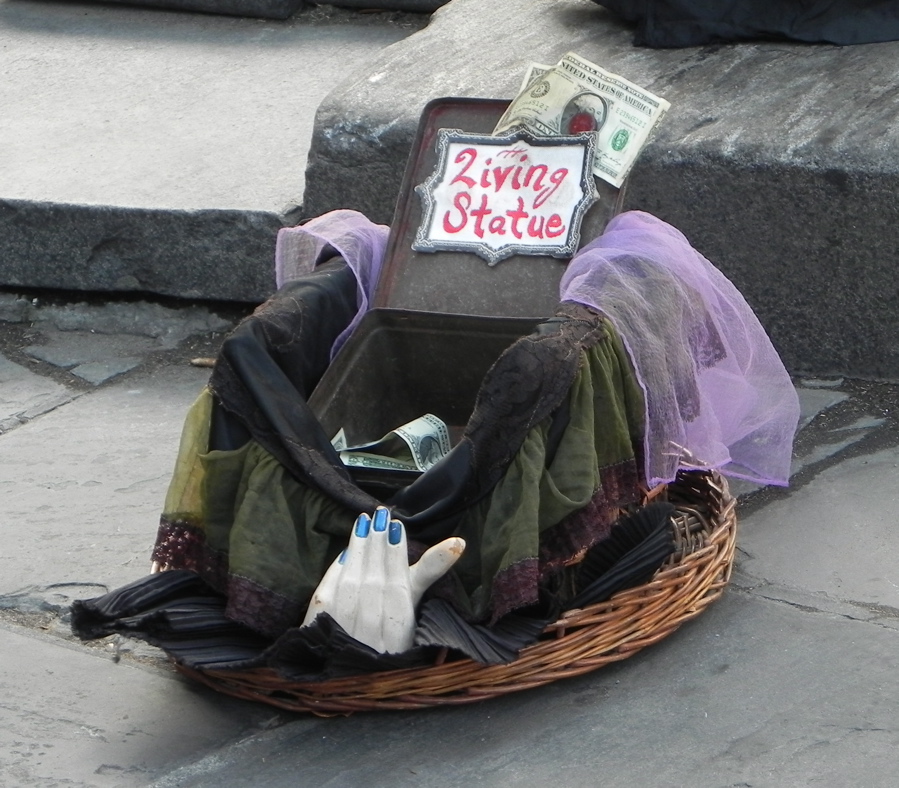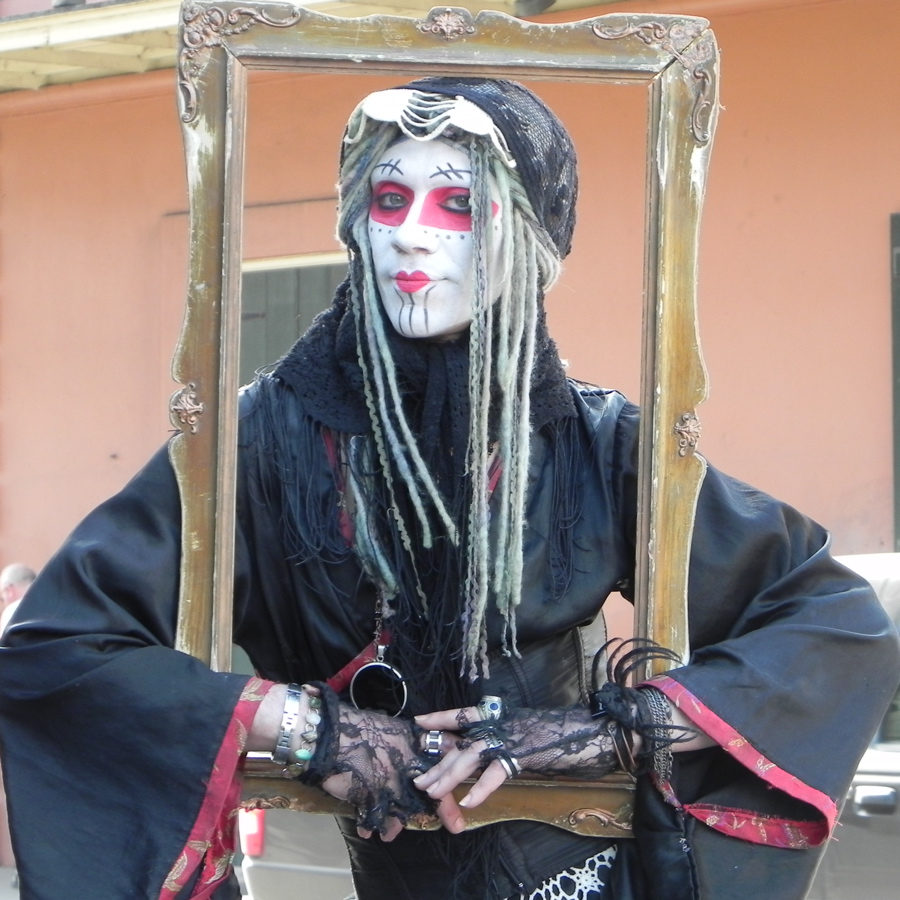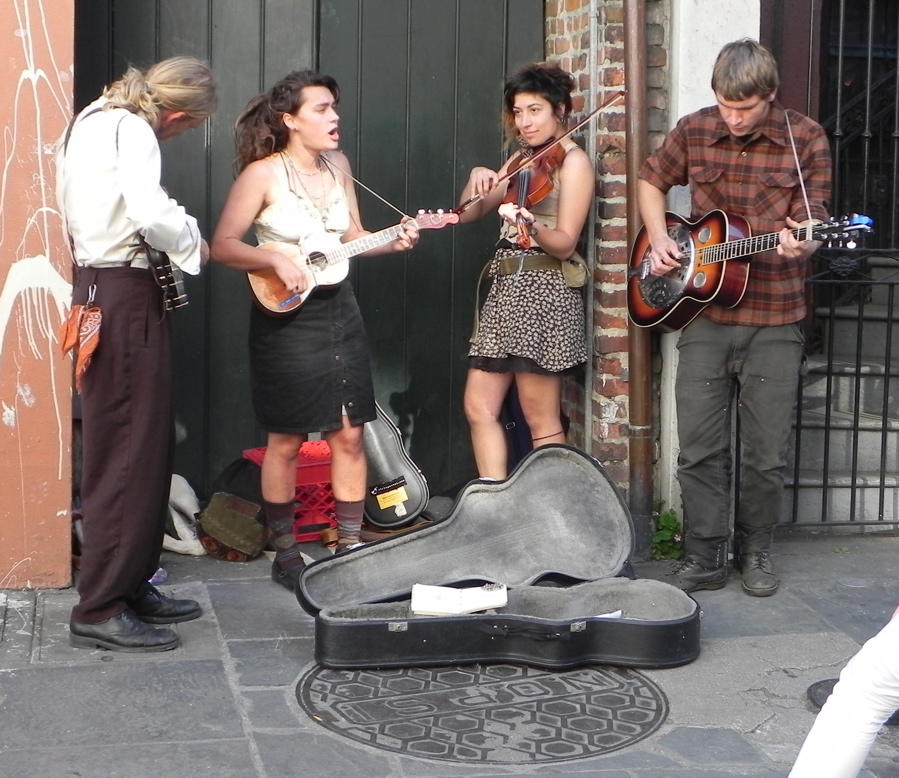 The woman in white had an incredible voice.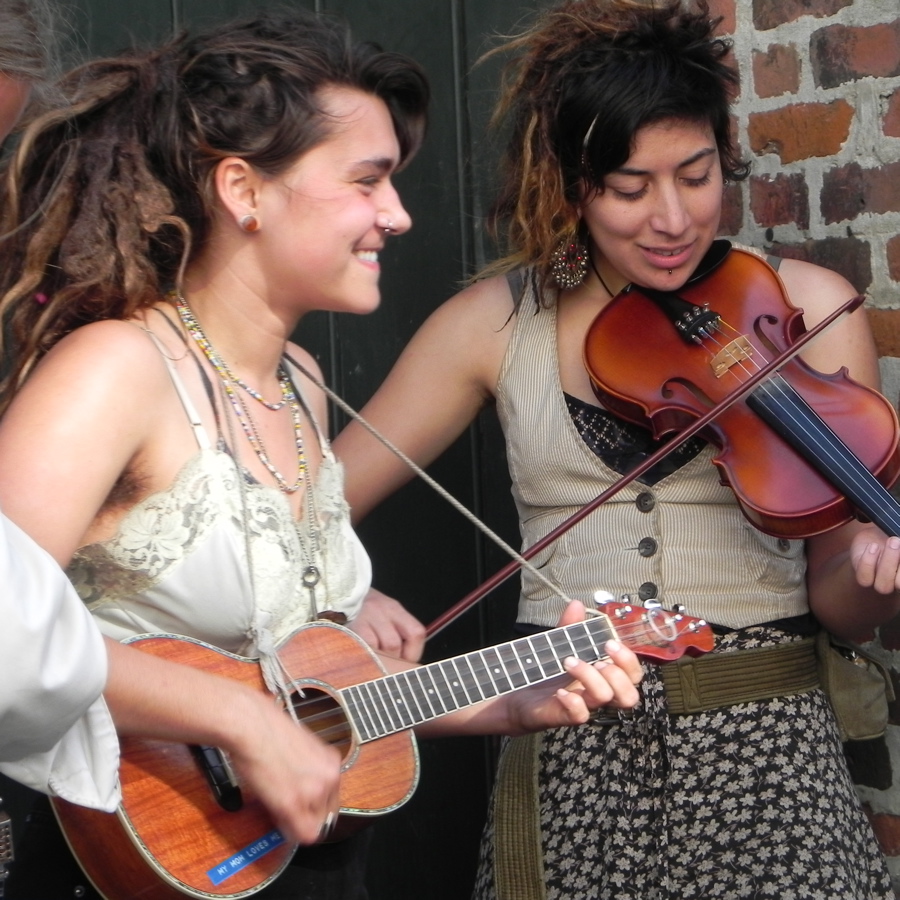 Walking around the next day, I heard her voice around a corner near Canal Street, and came upon her with another band she'd put together. They were playing "Bella Ciao," an Italian anti-fascist revolutionary song.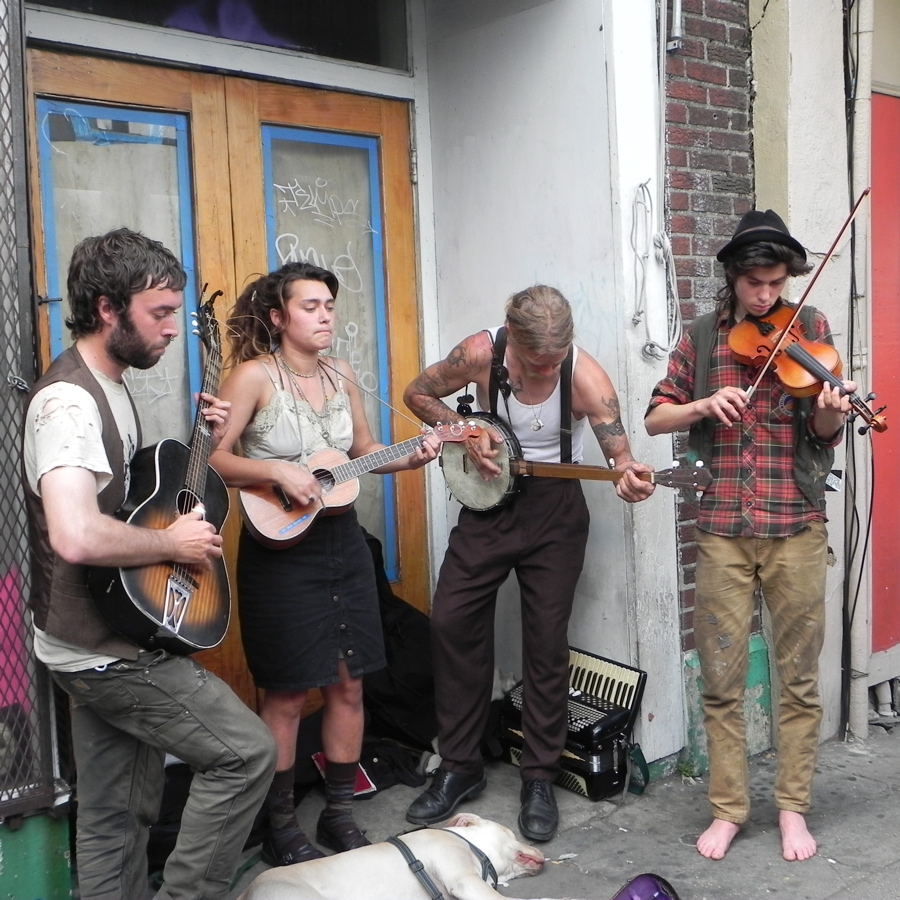 Street artist, with tourist.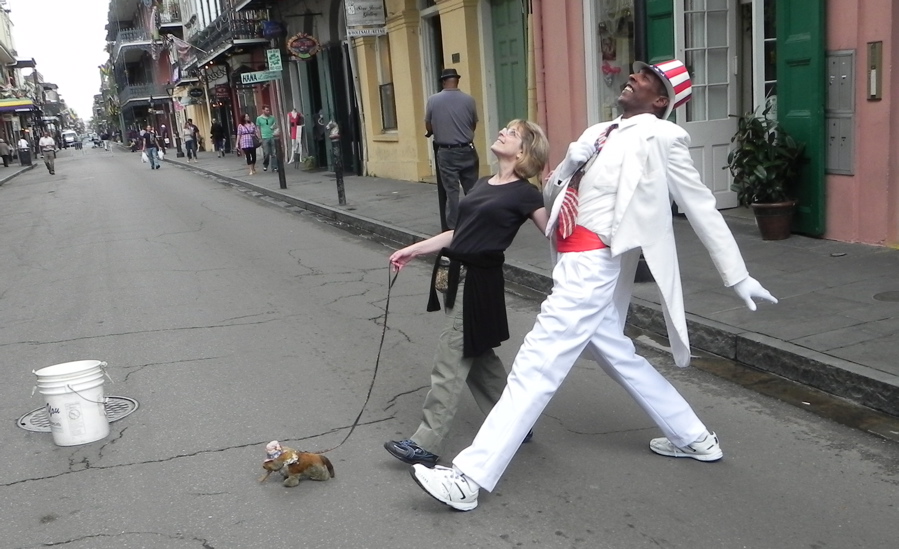 This guy was playing covers of Blind Willie McTell. He sang "Statesboro Blues" and "Dyin' Crapshooter's Blues."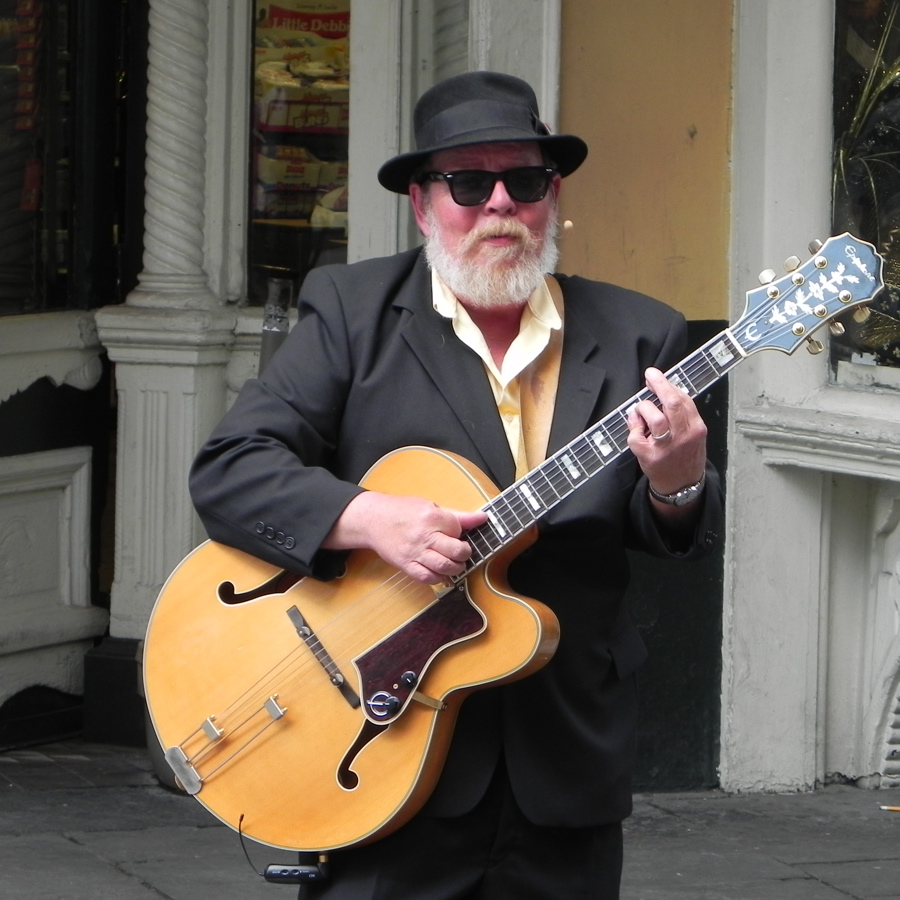 This woman seemed a little out of sorts. But she sang in a haunting Cajun accent and, as I walked by, did a beautiful cover of Bob Dylan's "Tomorrow is a Long Time."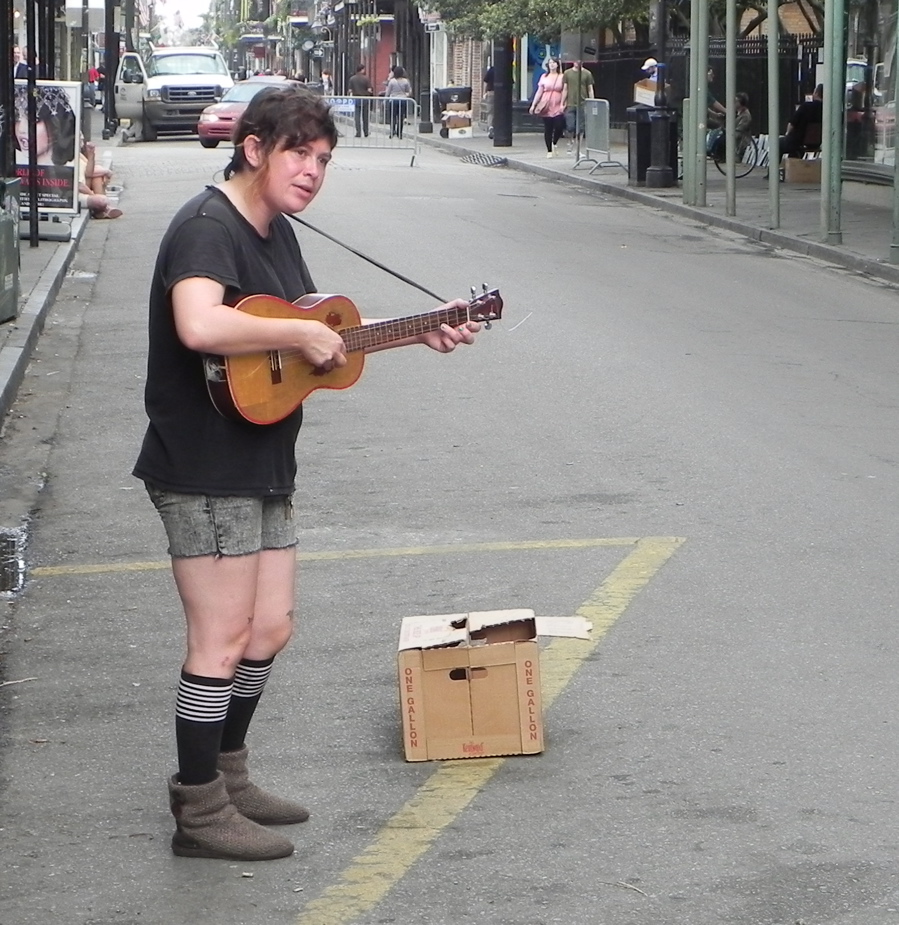 Finally, this scene reminded me of "the ship, the black freighter," in the great Bertolt Brecht song "Pirate Jenny" from "The Threepenny Opera."