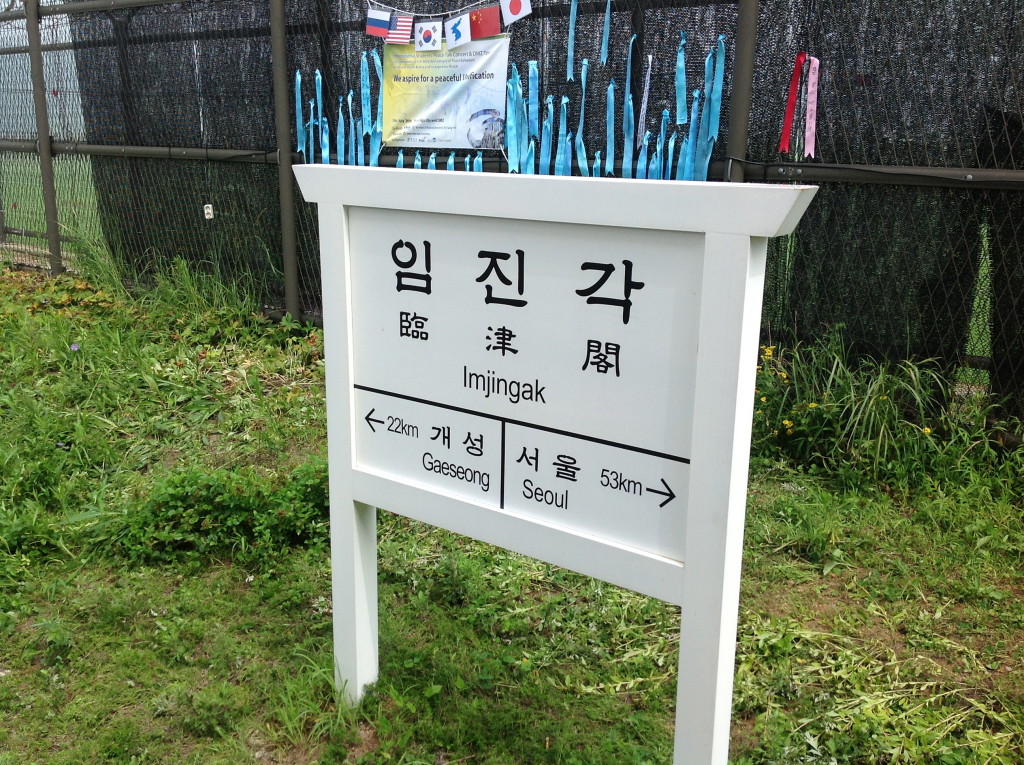 This week, following North Korea's launch of  a satellite, South Korea unilaterally shut down the Kaesong Industrial Zone just north of the DMZ. The decision marked a decisive shift in the situation in the Korean Peninsula. I've always seen the complex as the canary in the Korean coal mine – a symbol of the aspirations of people on both sides of the border to eventually unify their country. As long as it was open, there was hope for reconciliation. But as the New York Times reported from Seoul,
The Kaesong complex had been the last functioning project of inter-Korean cooperation dating from the "Sunshine Policy" era, from 1998 to 2008, when South Korea began a series of joint ventures with the North. The decision to close the park signaled an end to a South Korean belief in using economic cooperation to chip away at decades of political mistrust on the divided peninsula and move toward eventual reunification.
The photographs here were taken in July 2013 and May 2015 on my most recent visits to Korea (in 2013 I was on a peace delegation, and in 2015 I was at the border to meet the Women Cross DMZ delegation led by Gloria Steinem).  They begin at the park near the DMZ where North Korea an the railroad to Kaesong can be seen, and end with scenes from the highway from Seoul to Kaesong.
You can see that all the infrastructure is here for economic and social cooperation: a modern highway, a spanking new railroad station, and a large customs and immigration center. Until this week, these facilities had been used to transport people and cargo to and from South Korea to the industrial zone. But today they sit empty and unused, a sad sign of the never-ending war in Korea. I can only hope that cooler heads can prevail in Seoul, Pyongyang and Washington so we an move away from this dangerous standoff and move towards peace again.