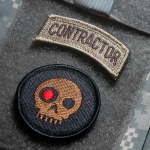 That's the word yesterday from Defense One, a military publication that's itself funded by Honeywell and other big defense contractors.
The number of private contractors working for the U.S. Defense Department in Iraq grew eight-fold over the past year, a rate that far outpaces the growing number of American troops training and advising Iraqi soldiers battling Islamic State militants.

The sharp increase, disclosed in a recent Pentagon report to Congress, underscores the military's reliance on civilians even for missions with relatively small troop presence.

"If you look at the size and the composition of the forces that have been deployed in support of Operation Inherent Resolve, that's changed markedly in the past year," said Rick Brennan, a senior political scientist at the RAND Corp. and a retired Army officer.

As of January, 2,028 contractors were in Iraq, up from just 250 one year earlier, according to the Pentagon's data. There are roughly 3,700 American troops there now, compared to 2,300 in January 2015.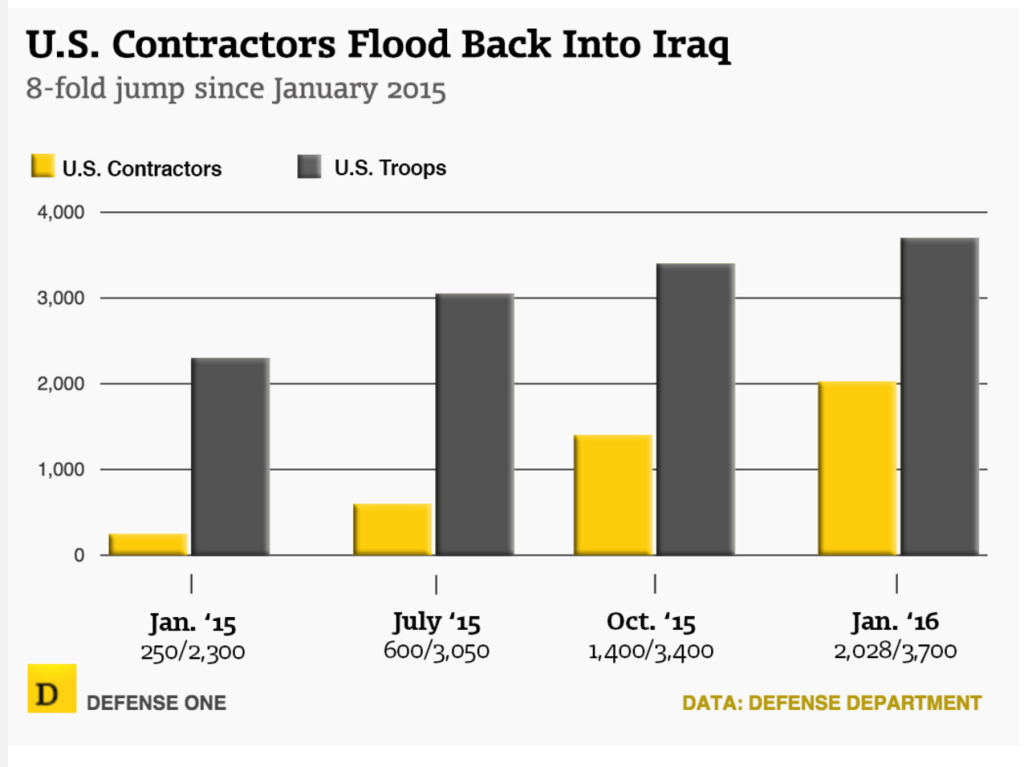 This is all according to a report to the Pentagon from the Central Command that's supposed to improve "DoD efforts to improve management of contractors accompanying U.S. forces." As Defense One points out,
That number of military contractors represents just a fraction of the contractors employed by the U.S. in Iraq. In addition to the 2,028 Pentagon contractors, another 5,800 are employed by other agencies, including the State Department.
But as you can see from this chart in the report, less than half of the contractors are U.S. citizens. The rest are from the host countries, Iraq and Afghanistan, or other nations.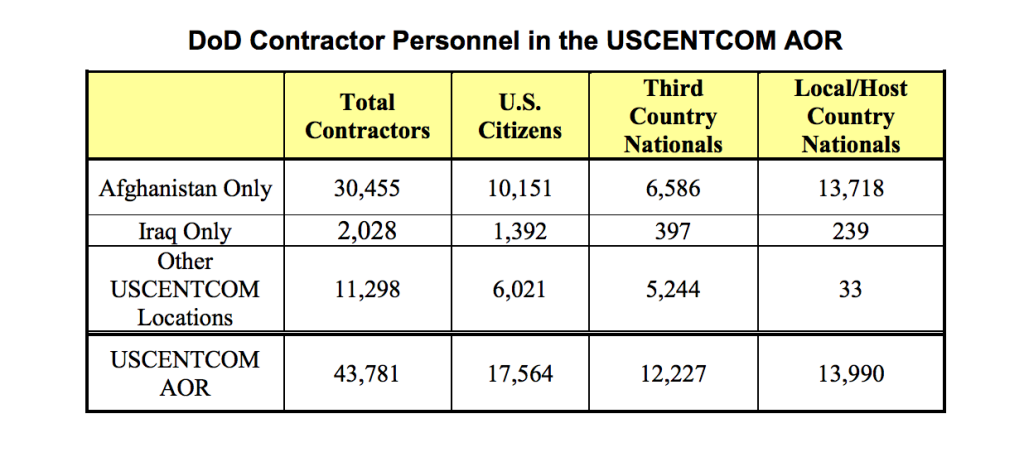 Also interesting is the breakdown by mission category. As you can see, the vast majority of contractor jobs are for maintenance.
If you're a reader of this blog or
my posts at The Nation,
you already know that Obama's wars are being increasingly fought by contractors and, in some cases, mercenaries. You also know that it's a highly dangerous occupation, as
the recent kidnapping of three U.S. contractors
working as military trainers for General Dynamics in Iraq shows (that case has yet to be unresolved, and the three are presumably still being held). Here's some of my recent posts on this phenomenon, from 
The Nation 
and 
Salon: