One year ago I had the incredible honor of having my work on the United States and South Korea featured in Hankyoreh, a newspaper founded by courageous journalists forced out of their jobs during the Park and Chun dictatorships.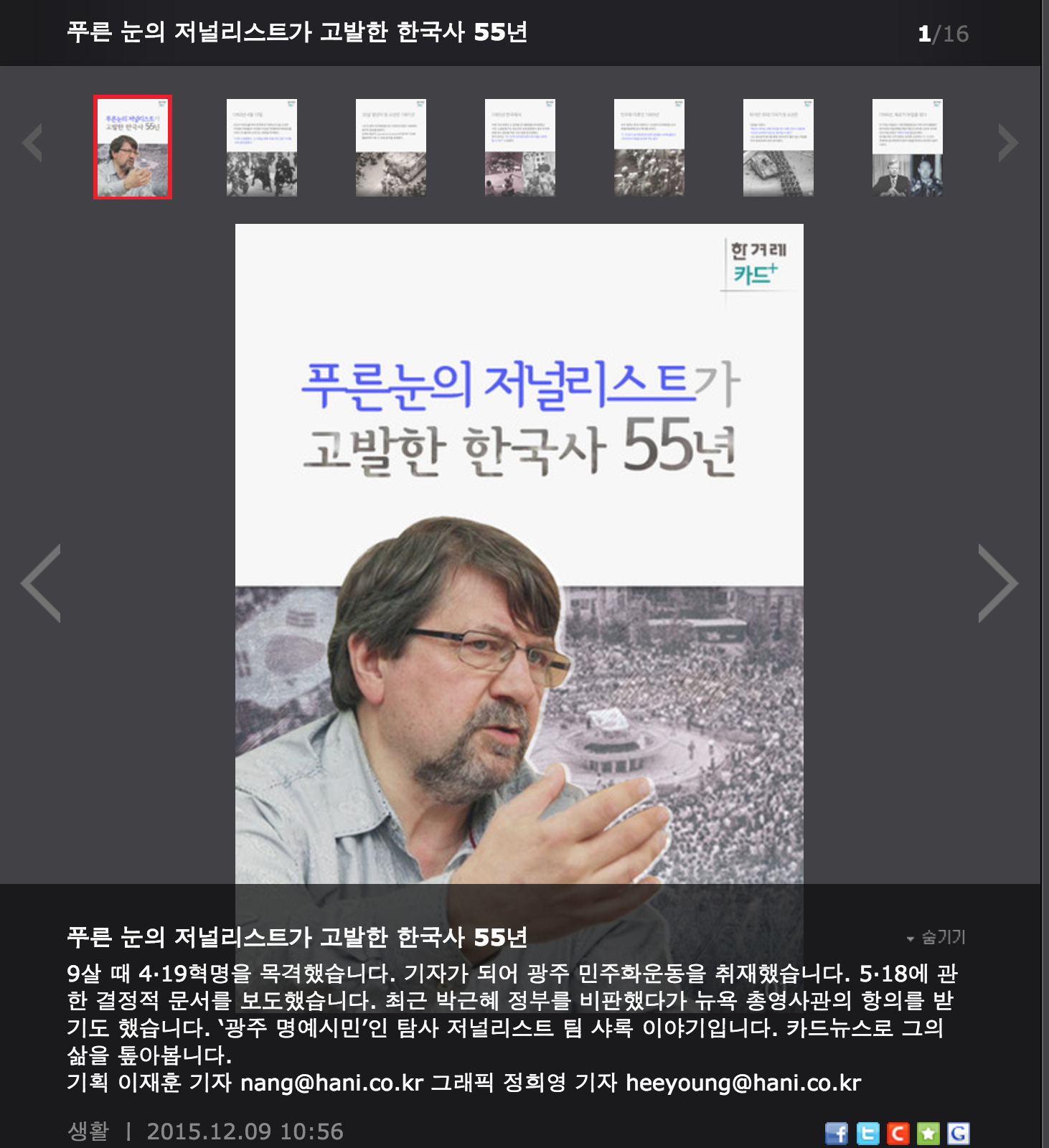 Hankyoreh posted this spread after the Consulate General in New York representing the government of Park Guen Hye complained to The Nation about an article I had written about Park's repression of Korean trade unions, titled "In South Korea, a Dictator's Daughter Cracks Down on Labor."
This sparked a furious response inside Korea – recounted here – with even the opposition parties joining in the criticism of the government. Hankyoreh wrote a scathing editorial. The give-and-take I had with the Consulate General was later printed in The Nation's letters section (scroll to the bottom for our exchange). As Park Guen Hye – "dejected, sleepless and alone" – huddles in the Blue House as the nation demands her resignation, her corruption and authoritarian practices are now clear to everyone – even her allies in the U.S. government.
As an American who has been concerned since an early age about my country's relationship with South Korea, I was deeply touched by my colleagues' response to Park's actions in 2015. The Hankyoreh depiction of my work, from my reporting as a kid in Seoul of the 1960 Revolution against Syngman Rhee to the 1980 Gwangju Uprising, was the icing on the cake. I can't thank the newspaper enough for this tribute.