To Gary Snyder, who lives just down the road from here on San Juan Ridge, about 75 miles as the crows fly:
Walking tonight, high Sierra:

2/3 moon on right, bright Jupiter on left.

Wind the only sound. Reports of bears out, before hibernation:

It's fall.
— Tahoma, California, September 19, 2010.
Photos from earlier in the day, when I took a hike behind my house and the sun was still up (around 4pm PST), taken with my iPhone: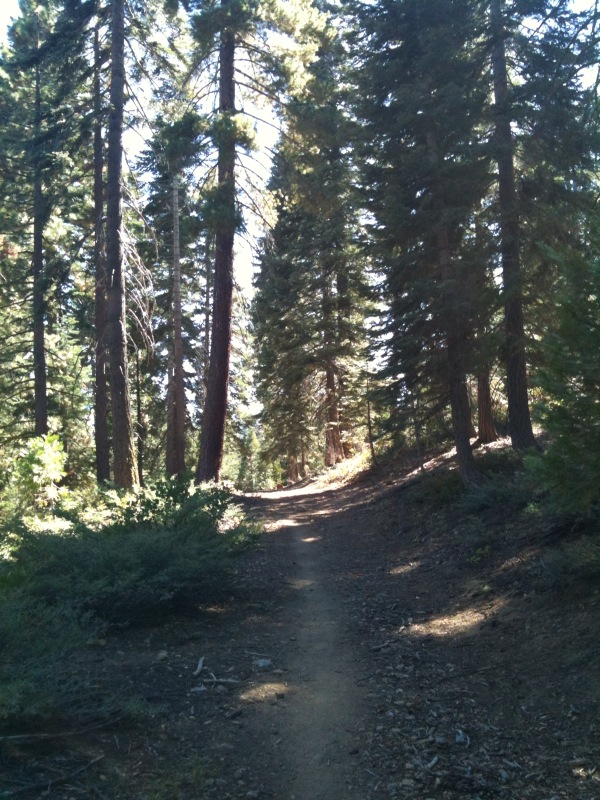 Tahoma-West Shore trail leading into Sugar Pine Point State Park.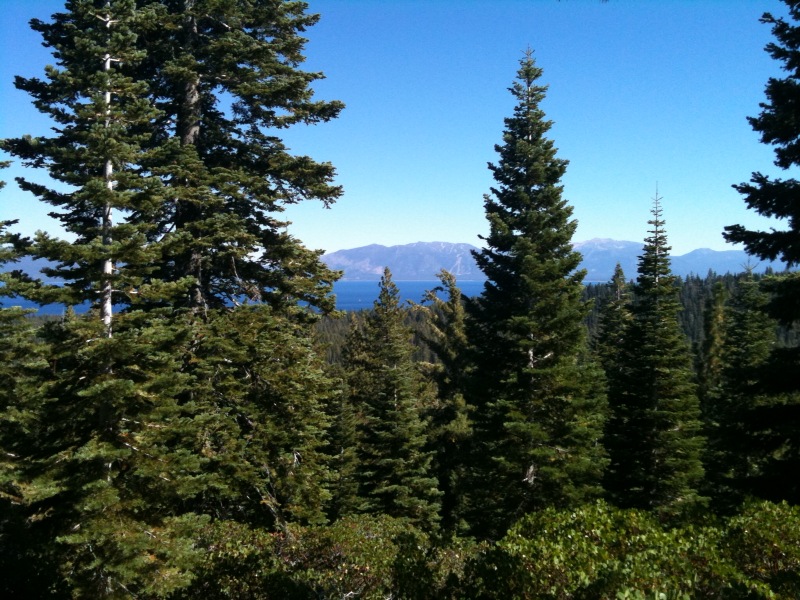 Looking north across Lake Tahoe to Mt. Rose (10,776 feet) in the Sierra Nevada.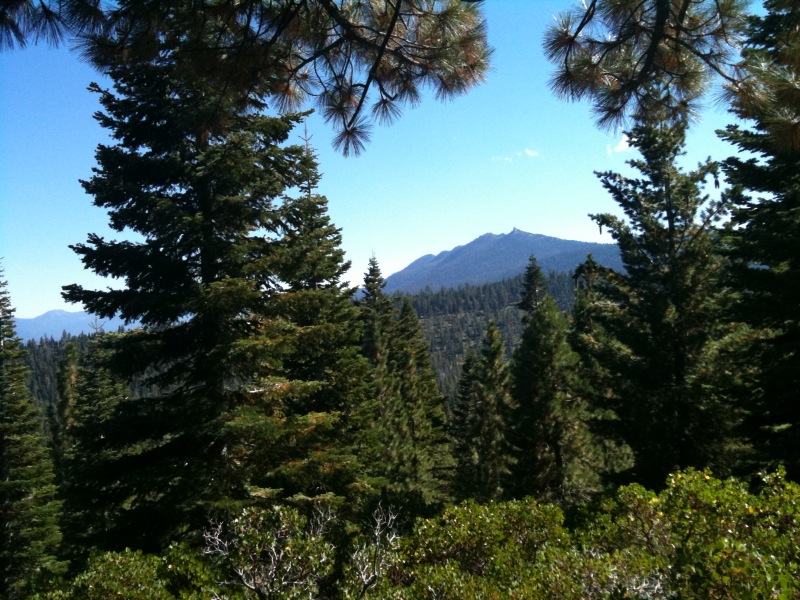 This huge outcropping, Rubicon Peak, towers over the west (California) side of Lake Tahoe. It plays a prominent background role in The Godfather Part II, where the confirmation party was filmed on the lake near Homewood, California. Coppolla pretended it was Nevada, though.